O Cyber crime já é uma triste realidade! Com a missão de ensinar as empresas a se defenderen en casos de crimes cibernéticos (cyber crime) ou qualquer tipo de risco cibernético (Cyber Risk) nasceu a Ventura Academy, o braço acadêmico da Ventura ERM, empresa especializada em mitigação de riscos.

Os ataques têm sido cada vez mais recorrentes, segundo o Fórum Econômico Mundial são previstos TRÊS TRILHÕES DE DÓLARES em prejuízos para as empresas por meio de crime cibernético. Além da problemática do Cyber Risk para as empresas, existe a falta de talentos no mercado. Com mais de 500 mil vagas nos Estados Unidos para trabalhar com Segurança da Informação e outras milhares de posições para a figura do Data Protection Officer (DPO) no Brasil, a Ventura Academy tem a missão de qualificar as pessoas para o mercado de trabalho por meio de uma metodologia própria baseada em casos reais recorrentes na atuação da VENTURA ERM.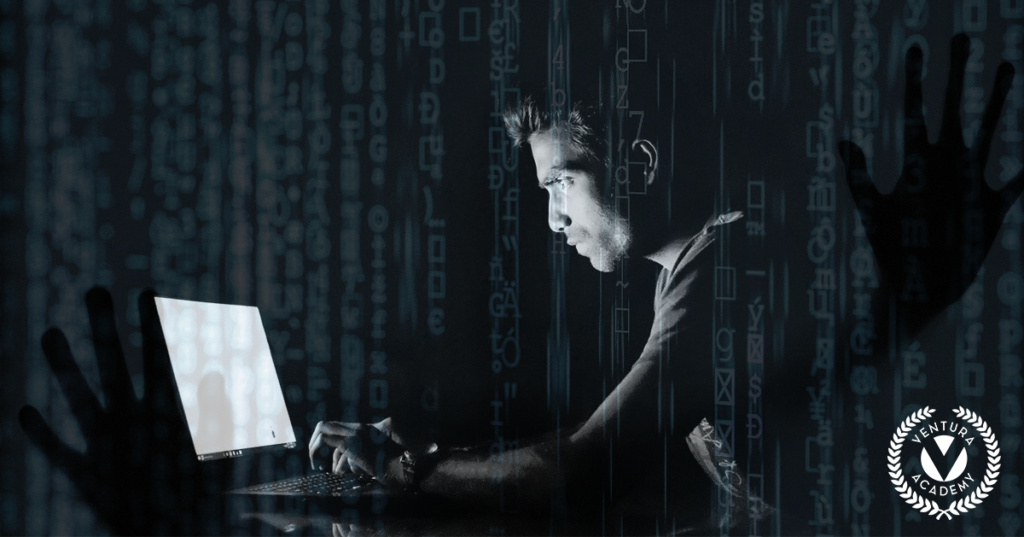 Missão
A missão da Ventura Academy é ajudar as empresas brasileiras (num primeiro momento – e depois as sul-americanas, ibero-americanas e, finalmente, do mundo todo) a "virar o jogo" contra as fontes de impacto cibernético (cyber impact). Atualmente, o que se vê – principalmente em território brasileiro através da atuação da Ventura ERM – é que essas empresas são surpreendidas por esses impactos, causando, assim, além do impacto primário (que pode ser um ou vários) uma série de efeitos colaterais, tais como: arrefecimento da operação diária e comum da empresa, diminuição no volume de negócios e medo (muitas vezes causado por paranoia) de seguir investindo nos meios digitais por conta do trauma sofrido naquele incidente cibernético. Isso significa, na prática, que além dos prejuízos diretos e indiretos daquele incidente, há ainda os invisíveis e praticamente inquantificáveis, que é o tempo e desvio de foco dos executivos principais da empresa enquanto do tratamento e gerenciamento de uma crise causada por um impacto cyber.
Visão
Ser o centro de referência brasileiro contra cybercrime e outros impactos oriundos da operação nos meios digitais, formando nas empresas verdadeiros times de elite, que estarão, assim, finalmente, aptos a combater, de igual para igual, a miríade de adversários que se apresenta, diariamente, contra as empresas brasileiras (independentemente se essa é pequena, média ou grande).
Valores
- Cyber Delta Force: primor técnico em tudo que é produzido;

- Business first: Ou há justificativa para o negócio ou aquilo é inócuo e irrelevante;

- Hand in hand: Mindset contínuo de atuação com autoridades e em prol da sociedade;

- Pride to be on the right of the fence: skills podem ser usadas para o mau mas a adrenalina de estar do lado ético e correto da força é muito melhor.